Once your wedding Ceremony is over – you're officially Mr. and Mrs., It's party time! If you're wondering what music will make for an iconic modern reception entrance, we're here to help. With the Lebanese culture and generally most of the middle east and surroundings.Here's the ultimate guide for a Lebanese Wedding Bride and Groom Entrance Music.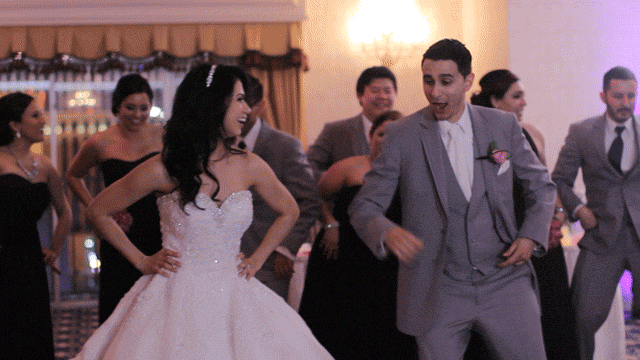 Before we start. If you have a Zaffeh Group marching you in. You might want to check with them and let them pass their mix (practiced choreography) to the DJ in order to play.
If you don't have/want a Zaffeh group then here's the best song selection one could choose to keep that Lebanese type wedding entrance:

Need more recommendations? Send us an email!

#KRZEntertainment #DJKvn #LebaneseWeddingDJ #Ottawa #Canada
Tags: Dabke,how to dabke,Dabkeh,Dabka,Dabkah,Dabketna,how to Dabkeh,how to Dabkah,arab wedding,arab party,arab dance,learn dabke,learn dabkeh,learn dabka,دبكة,دبكة فلسطينية,دبكة لبنانية,دبكة عراقية,دبكة أردنية,دبكة سورية,دبكة أعراس,الدبكة,تعليم الدبكة,دبكة شوارع,رقص دبكة,دبكة شمالية,دبكة شعبية,أغاني دبكة,أغاني,jordanian dabke,wedding dabke,lebanese dabke,palestinian dabke,syrian dabke,arab music,dabke music,arabic dabke music,dabke